Given the strength of the winds that blow in from the Cape and the ferocity of winter storms, it can be a wonder that there are any trees along the South Shore of Boston at all. But even though native tree species are well-fit to withstand severe conditions, sometimes they need a little help to avoid becoming a danger to the property and people that you care about.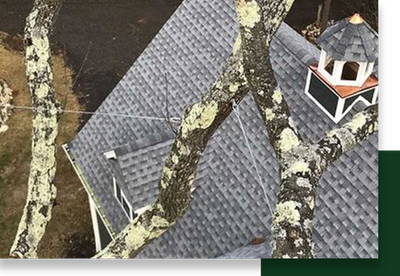 A STRONG TREE TO BRACE AGAINST THE ELEMENTS
Through complex structures of wood fibers and specialized cells, trees have the ability to hold themselves up for hundreds of years even through the strongest winds and heaviest of snowfalls. Although, sometimes trees will develop imperfections during their development that can become catastrophic down the road. Get a free evaluation of trees you suspect may benefit from Horticare Tree Preservation's structural bracing services in Boston.
WHAT IS AFFECTING YOUR TREE
Faltering trees can suffer from a wide range of adverse effects and conditions that make them unsafe or can contribute to them becoming unsafe in the future. A few of the most common situations we encounter include:
Girdling roots – Tree roots can grow at improper angles, causing them to grow around the main trunk or a large root, preventing it from providing nutrients to the tree, subsequently killing the root.

Compaction – The weight of foot and vehicular traffic — and even excessive irrigation — can over time cause soil to tamp down, reducing water and air penetration to the roots.

Too deep – Whether it be the result of grade changes or from planting the tree too deep, trees can sometimes be too far in the soil to effectively absorb nutrients.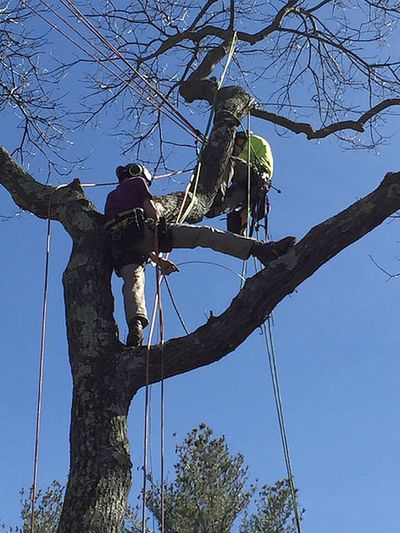 WE CAN HELP KEEP YOUR TREE STANDING
STRENGTHENING YOUR TREE
The certified arborists at Horticare can recognize these issues and when deemed acceptable can install one of the numerous varieties of structural braces to prevent further failure of the tree. Although there is no procedure that entirely removes the chances of a tree falling, this greatly reduces the tree's potential for failure and allows clients to preserve trees that otherwise would have to be removed due to the danger they pose. If you are in Boston or the surrounding region and feel that this is something your trees could benefit from, get in touch with Horticare Tree Preservation today.